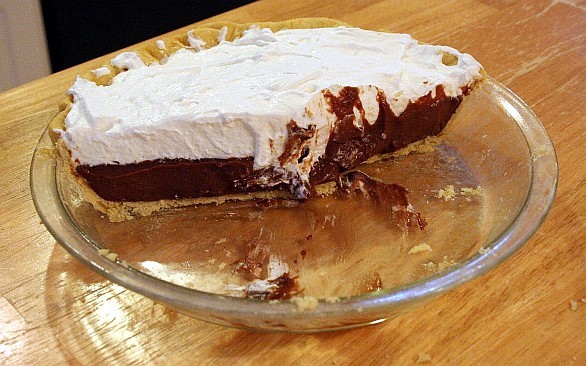 (Pie made with bulk pie crust and this pudding recipe. Topped with homemade whipped cream)

This recipe came from a friend.

Homemade Chocolate Pudding

1/3 cup sugar
1/4 cup corn starch
3 tbsp cocoa powder
pinch salt
2 cups milk
1 oz (1/4 cup) semisweet chocolate chips
1 tsp vanilla

Combine the dry ingredients in a saucepan. Add the milk and turn the heat to medium. Stirring constantly, bring the mixture to a boil. At the boil, add the chocolate chips. Stir until they melt, then remove from the heat (the pudding should be thick now). Stir in the vanilla. Serve with whipped cream.